Practice Health Champions are people who voluntarily give their time to work with the staff in their local GP Practice or surgery, to find new ways to improve the services that the practice offers, and to help to meet the health needs of patients and the wider community.
Practice Health Champions are supported to work with surgery staff as peers, to improve services and develop opportunities. The work of the Practice Champion varies, depending on their interests, experience, the needs of the practice and local community health priorities.
Plane Trees have begun working with a group of volunteer Health Champions who would like to speak to patients to gather their views on what services could be provided to better support them.
Please keep checking to find out what activities and groups we have planned.
---
Meet Our Champions
"Hello, my name is Amar. I became a Practice Champion because I want to explore all the ways of engaging the community and really bring the community together. I have many ideas of ways we can do this; I'm interested in setting up activities for children, doing some gardening or maybe setting up a group where we can look through the memories and history of Halifax by looking at old images. This will be a good way to get people interested and really bring us all together. My interests are gardening"
"Hello, my name is Brenda. I decided to become a Practice Champion so I can assist and help others with any of their general needs. I am a cancer survivor and would love to share my experiences and care with others in need, whether they are still fighting or have survived themselves and are dealing with the after effects. I want to be a friend and listening ear for all. My interests are hairdressing and sewing"
---
---
"Hello, my name is Janet. My main aim for becoming a Practice Champion is to bring the community together. I think it's important that we can all come together as a community and work as one. I want us all to be a happy friendly community and we can all be proud to be a part of it. I have lots of experience working with young people and helping them with employment which I believe could be a great aspect to bring to the table"
---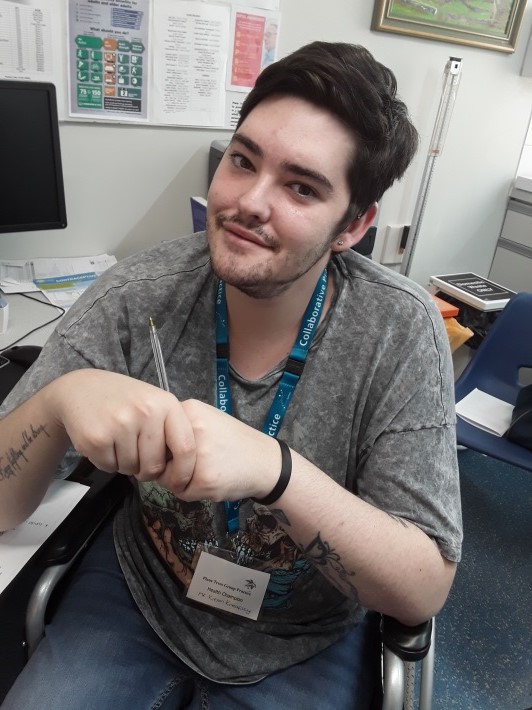 "Hello, my name is Kieron. Like everyone else, I decided to become a practice champion to help out others in need. I aim to set up make-up classes and teach people about skincare as I am a trained make-up artist myself. I want this service to be available to everyone no matter what age or gender everyone is welcome. I believe this would be a great way to bring people together and it will make me feel good to make everyone else feel good. My interests are make-up"
---
"Hello, my name is Margaret. I have become a Practice Champion because I want to help out others wherever I can. I have the time to give back to people and would love to help others in any way I can. My interests are walking the dogs, horses and watching sports whether that's live or on TV"
---
"Hello, my name is Sandra. I decided to become a Practice Champion because I want to help people in whatever way I can. I have personally experienced a life living and coping with severe depression and would love to offer myself out to others as a friend, someone to talk to or just a listening ear. I would like to share my experiences and my guidance with those struggling with depression. My interests are cooking, gardening and I do enjoy being on holiday"
---
"Hello, my name is Wanda (Vanda). I wanted to become a Practice Champion simply just to be there and help others. I want to give back to the community and offer my services wherever I can to whoever I can. I aim to be a helping hand and listening ear for anyone that may need it. My interests are music, singing and walking"